Imprint
www.dataavail.net is an online service of the iService Medien & Werbeagentur and informs you about the development of dataAvail, application area and products connected with the development. The internet presentation www.dataavail.net fully complies with the information obligations according to § 5 Abs.1 ECG (E-Commerce Act). Should you require further information, please contact us.
Publisher
iService Media and advertising agency
Knöllgasse 47
1100 Wien
t   +43 1 3197301
@  office@iservice.at
w³ www.isevice.at
Supported by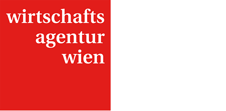 Disclosure
Disclosure according to § 25 Media Act
Media owner: iService Media & advertising agency
Alignment of the medium: The website as well as the newsletters serve to inform visitors and interested parties about services, products, projects, customers and activities of the agency, as well as about all topics related to the activities of our agency – especially data storage, big data, data security, SEO, marketing, online marketing, creation, online media and technology.
Disclaimer: All information has been carefully researched, but no guarantee is given for its correctness. In view of the technical characteristics of the Internet, no guarantee can be given for the authenticity, correctness and completeness of the information provided on the Internet. Nor is any guarantee given for the availability or operation of this homepage and its contents. Any liability for direct, indirect or other damages, regardless of their causes, resulting from the use or non-availability of the data and information on this homepage is excluded, as far as legally permissible.
Business Data
Company adress, Vienna Office
iService Media & marketing agency
Knöllgasse 47 / 7
1100 Wien
Company adress, Lower Austria Office
iService Medien & Werbeagentur
Igelseegasse 15
2380 Perchtoldsdorf
Company name and legal form
iService Ottner Röck OG
Company register
Commercial Court Vienna FN 181.003g
Business licence
Advertising agency
Advertising graphic design
Data processing and information technology
UID ATU 47305009
DVR 1019767
Bank account
Raiffeisen Bank NÖ – Wien
BLZ 32000 Konto-Nr. 5032321
IBAN: AT933200000005032321
BIC: RLNWATWW
further information is available at: http://firmena-z.wko.at
Content
The contents of the presentation www.dataavail.net are made available for viewing on the Internet and may be used for personal (private) use, but may not be copied or reproduced digitally or analogously. If you intend to use the contents commercially or in any other way, you are obliged to obtain the consent of the company iService.
Texts
The texts of the internet presentation www.dataavail.net are the intellectual property of iService and are therefore protected by copyright according to § 2 paragraph 3 of the copyright law.
Image material
The image material (photos, graphics …) is the property of iService or has been made available to iService by the respective owners for this purpose (presentation within the framework of www.dataavail.net) and is protected by copyright according to § 3 para. 1 and 2 of the German Copyright Act. Please pay attention to the notes on the image material.
Links to external contents
You will also find links to other internet presentations on our page. We assume no responsibility and liability for the contents of these sites and the links to other presentations, as we cannot influence the contents. If, contrary to expectations, unsuitable content is presented or links are no longer up to date, please inform us immediately.
Design, Programmierung, CMS
iService media & marketing agency
Data protection
Disclaimer
Despite careful processing without guarantee.
Date changes and data errors reserved.
Ready for dataAvail?
Send us your data – we will contact you within one working day.

+43  676 3677330
info@dataavail.net
www.dataavail.net
c.o. iService
Medien & Werbeagentur
Knöllgasse 47 / Top 7
1100 Wien
Austria